What is the relationship between the performance of the track chassis and the material
The materials used to manufacture the
tracked carrier
are different, and the performance is also different. Under different conditions, the rubber track chassis and the steel track chassis each play a powerful role. Next, I will introduce the adaptations of the rubber track chassis and the steel track chassis. in what kind of environment. The bearing range of the rubber crawler chassis is 0.5 tons to 8 tons.
Tracked Utility Terrain Vehicle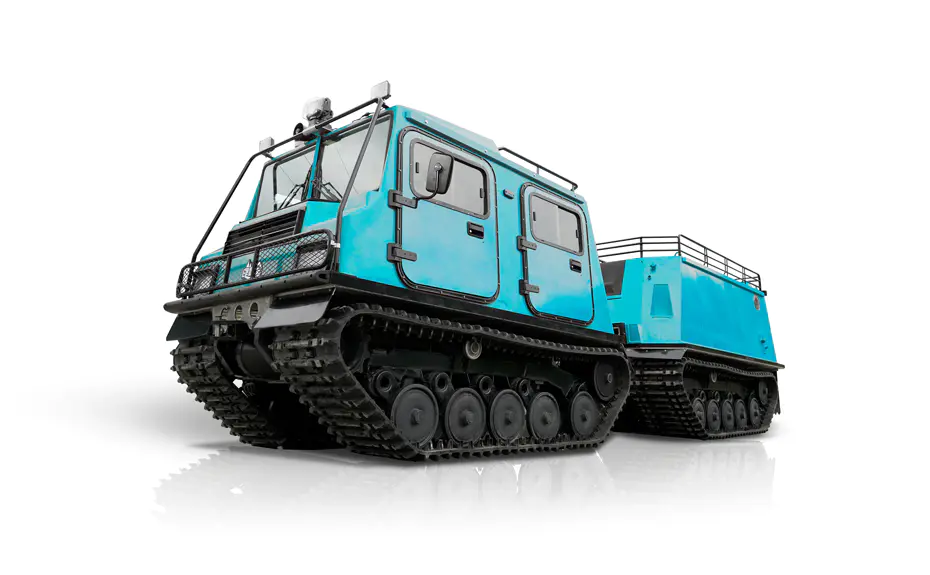 This utility terrain vehicle is a movable articulated double-carriage structure composed of two carriages which connected by a steering device.Each carriage consists of a chassis and a body.The chassis is composed of central beam, side drive and assembly mobile devices.Four independent assembly mobile devices are mutual substitution.The body is made of fire-resistant glass fiber reinforced plastic (GRP), with a double-layer structure, which is not only sturdy and durable, lighter than the steel compartment, but also has the function of preventing rollover.The vehicle can be worked in Extremely low temperature environment, since there are ventilation devices and heat exchangers which keep the temperature inside the car higher than the outside, what's more, it can be a demister. It's an amphibious vehicle. Also the rear carriage is available for customized, it can be modular production, thus our vehicle can be widely used in emergency rescue,off-road transport,obstacles clear,tourism etc.
The rubber track has strong bearing capacity, large traction, low noise, does not damage the asphalt road, and has good driving performance; the chassis is equipped with a built-in low-speed and high-torque travel motor, which has high passing performance. The product is widely used in trenchless horizontal orientation Drilling rigs, small excavators, agricultural machinery, hydraulic drilling rigs, off-road vehicles and other rubber crawler walking mechanisms.
The steel crawler chassis has a bearing range of 3 tons to 45 tons. The rollers and guide wheels are made of deep groove ball bearings, which are lubricated with butter at one time, and are free of maintenance and refueling during use; the driving gear teeth are made of alloy steel and are quenched to resist Good wearability and long service life; the chassis is equipped with a planetary gearbox and a plug-in hydraulic motor, which has high passing performance.
The products are widely used in construction machinery, geological exploration drilling machinery, coal mining and transportation machinery and other steel crawler walking mechanisms. Whether it is a rubber tracked chassis or a steel tracked chassis, they all play an important role in mechanical operation.